(L2TP) VPN Configuration for Android
Find and open Settings on your device.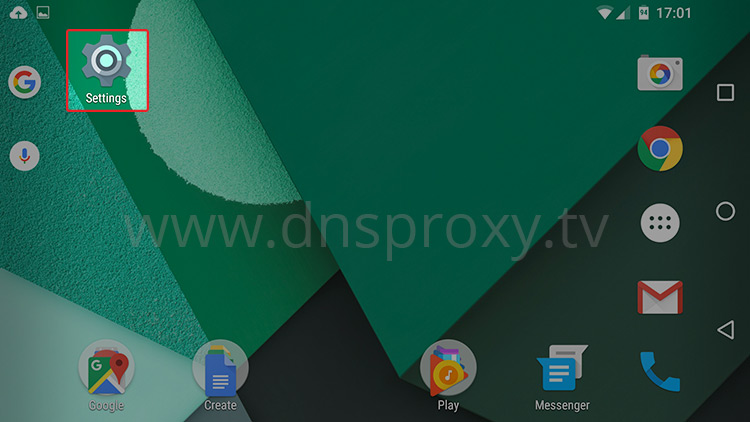 Scroll through the list and tap the option More...
For Samsung Android devices find and tap More networks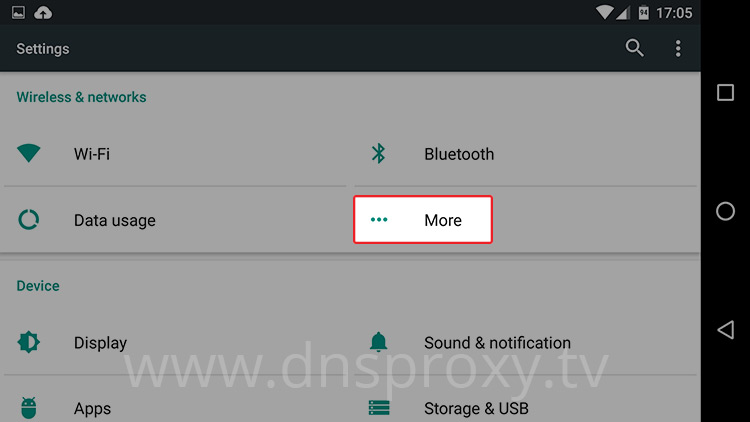 Tap VPN in order to start configuring the VPN on your device.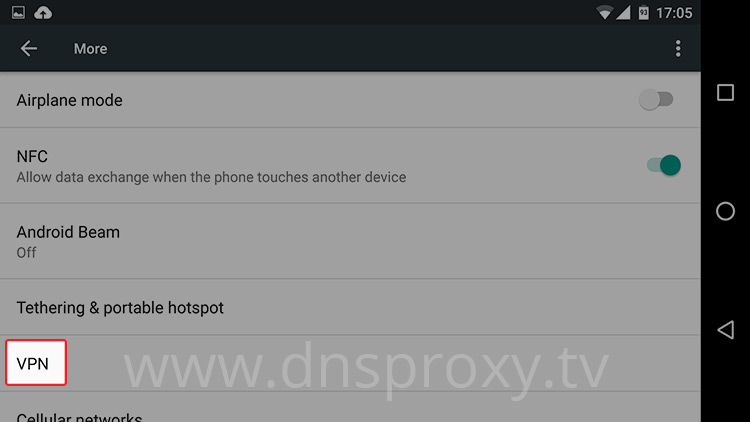 Tap the + icon displayed on the VPN title bar at the tot of the screen.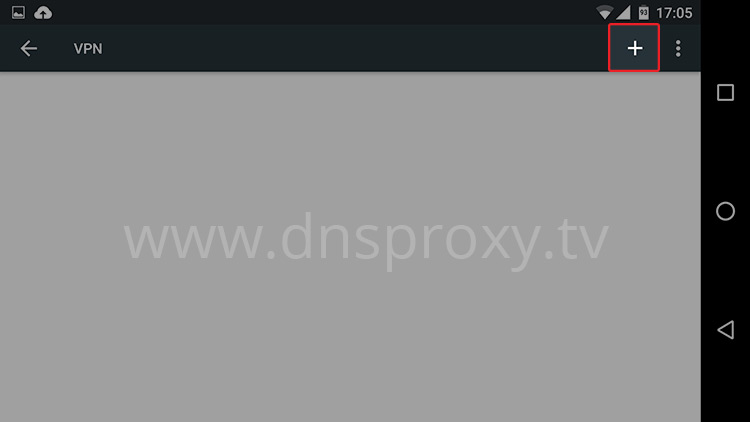 Hint: If you wish to change the settings of an existing VPN connection:
For devices using Android 6 or newer: tap on the settings icon next to the VPN connection name.
For Android 5 or older: Long tap on the VPN connection name and choose Modify Settings.
To configure the VPN connection please fill the configuration fields as follows:
Name: use any name, e.g.: US VPN
Type: has to remain configured as L2TP
Server Address: choose one VPN server from the list below:

| Location | Server Name |
| --- | --- |
| United States, Chicago | us6.dnsproxy.tv |
| United States, Los Angeles | us5.dnsproxy.tv |
| United States, West Coast | us4.dnsproxy.tv |
| United States, East Coast | us3.dnsproxy.tv |
| United Kingdom, London | uk2.dnsproxy.tv |
L2TP Secret: leave empty
IPsec identifier: leave empty
IPsec pre-shared key: dnsproxy
Tap Save to finish the configuration.
To connect to our server, tap on the VPN connection name you just defined.
Enter your DNSProxy.TV username and password.
Make sure that you type the details correctly including any existing capital letters they might contain.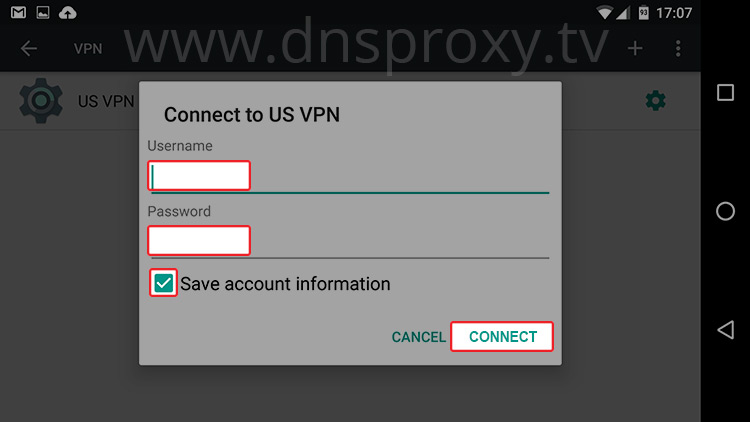 Tick the option: Save account information
And tap Connect to connect to our VPN sever.
The VPN connection icon appears in the notiofication tray when the VPN connection is active. You can tap the notification in order to disconnect from the VPN.
Hint: If the apps you need are not available on your Android device or in the Play Store, please check our guides on how to get US Apps on your device.