DNS Configuration for iPad or iPhone
Find and tap the Settings icon in your app screen.
Tap on Wi-Fi

Tap on the information icon (i) next to the active Wi-Fi connection.

Tap DNS to open the keyboard and erase all numbers in this field.
Replace all numbers in the DNS field with: 184.75.240.98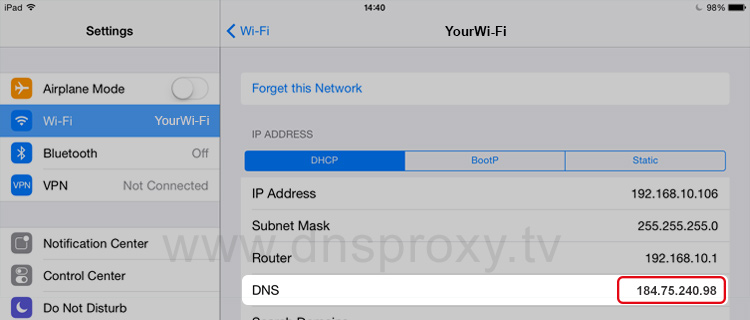 Tap the Home button to finish the configuration.
Open the link below and authenticate your iPad.
http://www.dnsproxy.tv/update

Hint: If the apps you need are not available on your iPad or in the App Store, please check our guides on how to get US Apps on your device.